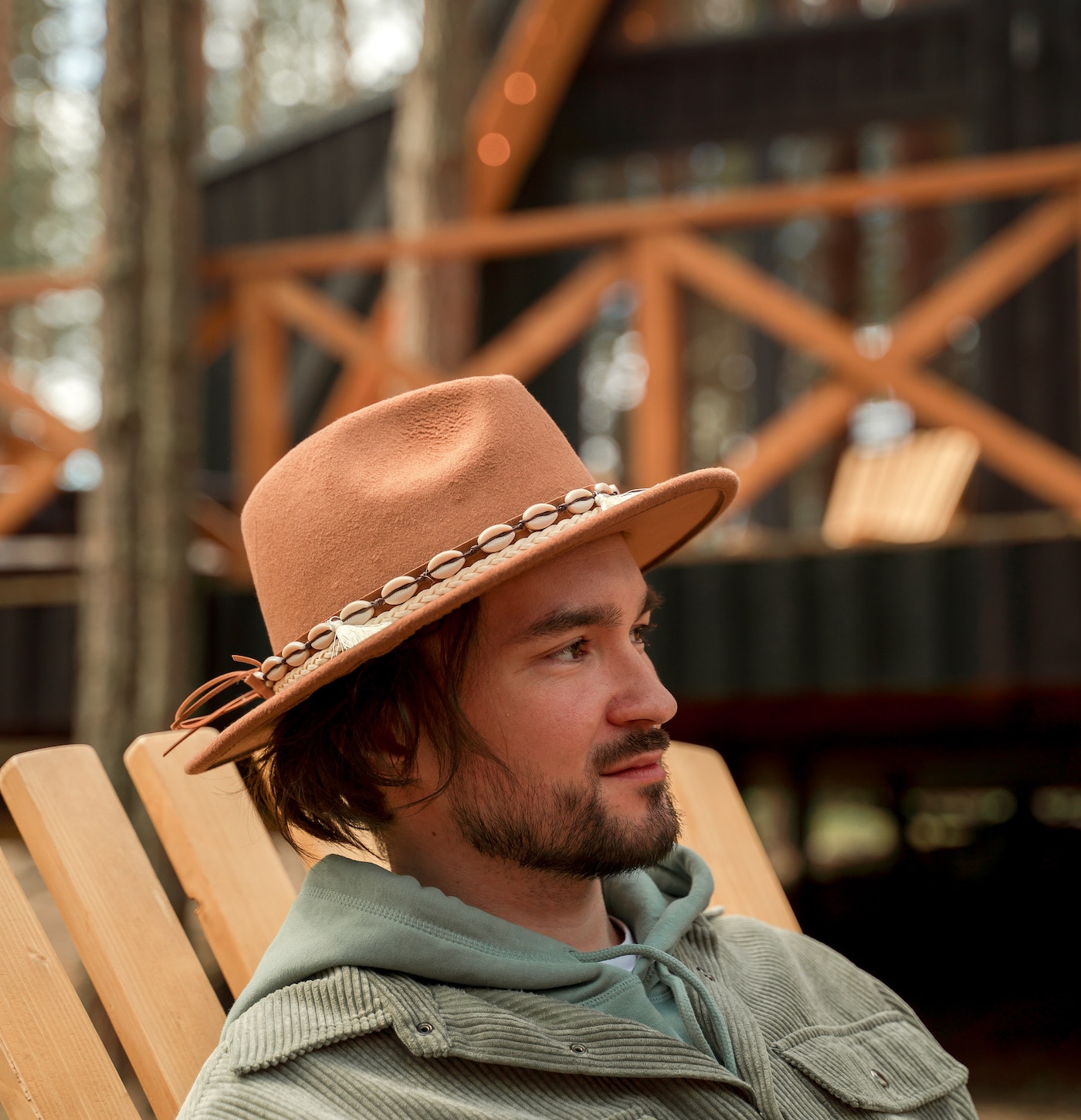 Cowboy Hats & Hat Bands
Season Sale & Free Shipping!
Shop by Category
New In
Fan Favorites
On Sale
Best Sellers
Cowboy Hats for Men & Women
Elevate Your Cowboy Hat Style with Exquisite Hat Bands
At CowboyHatBand.com, we understand that a cowboy hat is more than just a piece of headwear – it's a symbol of style, heritage, and individuality. Enhance your cowboy hat experience with our collection of exquisite hat bands. Our mission is to provide you with stylish and versatile designs that allow you to personalize your cowboy hat and make a statement.
Enhance Your Experience with Stylish and Versatile Design
Our hat bands are meticulously crafted with a keen eye for detail and quality. Each design is carefully considered to ensure it complements a wide range of cowboy hat styles. Whether you prefer a classic, traditional look or a modern twist, our hat bands offer endless possibilities to enhance your cowboy hat's appeal.
Good Shopping Experience, Every Step of the Way
We believe that your shopping experience should be as enjoyable as wearing our hat bands. That's why we've created an easy-to-navigate website that allows you to browse our collection effortlessly. Our user-friendly interface ensures a seamless experience, from selecting the perfect hat band to placing your order securely. We take pride in providing exceptional customer service and are always ready to assist you with any questions or concerns.
Leather Hat Bands: Embrace Rugged Charm
Experience the rugged charm of our leather-like hat bands. Crafted with meticulous attention to detail, our leather hat bands exude a timeless appeal. Made from premium materials, these bands offer durability, comfort, and a distinctive western aesthetic. With various textures, colors, and buckle options, you can find the perfect leather hat band to match your cowboy hat and showcase your individuality.
Tips From Our Blog
Beaded Hat Bands: Artistry and Elegance
Add a touch of artistry and elegance to your cowboy hat with our beaded hat bands. These bands feature intricate beadwork, showcasing exquisite patterns and designs. Each bead is meticulously handcrafted to create a stunning visual display. Available in a wide range of colors and styles, our beaded hat bands are a true expression of creativity and craftsmanship. They effortlessly enhance the beauty of your cowboy hat, making it a statement piece.
Native American Hat Bands: Embrace Heritage and Tradition
Pay homage to the rich heritage and cultural significance of Native American craftsmanship with our Native American hat bands. These bands feature authentic designs and symbols inspired by Native American traditions. Each hat band tells a story and represents the artistry and craftsmanship of Native American cultures. By adorning your cowboy hat with a Native American hat band, you not only add a unique touch to your style but also honor the traditions and history of the Native American people.
Concho Hat Bands: Make a Bold Statement
Make a bold statement with our Concho hat bands. These bands feature distinctive Concho decorations, which are decorative metal pieces traditionally used in Native American and western-inspired designs. The Conchos add a touch of rugged elegance and create a captivating focal point on your cowboy hat. Available in various sizes, shapes, and finishes, our Concho hat bands allow you to personalize your cowboy hat and create a standout look.
Feather Hat Bands: Channel Your Wild Side
Bring out your inner free spirit with our feather hat bands. These bands incorporate feathers that symbolize freedom, spirituality, and connection with nature. The feathers are carefully selected and arranged to create a unique and eye-catching hat band. Whether you prefer vibrant and colorful feathers or subtle and natural tones, our feather hat bands add a whimsical and bohemian touch to your cowboy hat.
Sparkly Hat Bands: Shine Bright and Stand Out
If you're looking to add a touch of glamour and sparkle to your cowboy hat, our sparkly hat bands are perfect for you. These bands feature shimmering elements, such as rhinestones, crystals, or metallic accents, that catch the light and create a dazzling effect. Whether you're attending a special event or simply want to make a statement, our sparkly hat bands will make your cowboy hat shine and ensure all eyes are on you.
History of Cowboy Hat Bands
Cowboy hat bands have a rich history that dates back to the early days of the Wild West. Originally, hat bands served a practical purpose of keeping the cowboy hat secure during rugged rides and gusty winds. Over time, they evolved into decorative elements that allowed cowboys to showcase their style and individuality.
In the late 19th and early 20th centuries, hat bands became popular among cowboys and ranchers as a way to personalize their hats. They were often made from materials readily available, such as leather, beads, feathers, and metal conchos. These hat bands not only added flair but also served as a means of identification among fellow cowboys.
Today, cowboy hat bands continue to be a prominent fashion accessory for western enthusiasts and style-conscious individuals. They have transcended their practical roots and have become an integral part of cowboy hat culture. At CowboyHatBand.com, we celebrate this heritage by offering a diverse selection of hat bands that honor tradition while embracing modern design.